This is an adult/youth doubles event. Three games of qualifying and the top 8 teams in each division (handicap & scratch) will qualify to the finals to bowl in a baker-style two game single elimination bracket. Scholarships will be awarded to the youth that make it to the finals. Scholarship donations from North LA County USBC & Southern LA County USBC.
Guaranteed first place scholarship of $200
for the youth bowler in each division.
$1,700 in Scholarships Awarded!
CONGRATULATIONS
Handicap Champions:
 Landon Dewit & Jim Beilowitz
Scratch Champions:
Blake Jozwiakowski & Juan Vazquez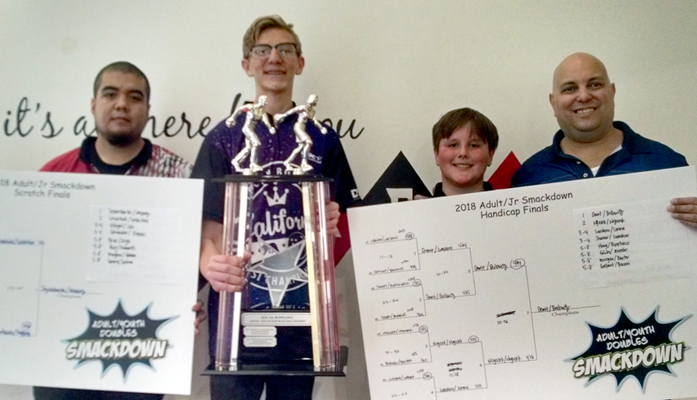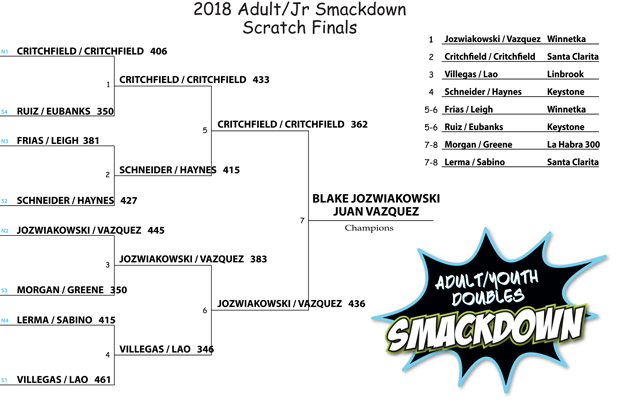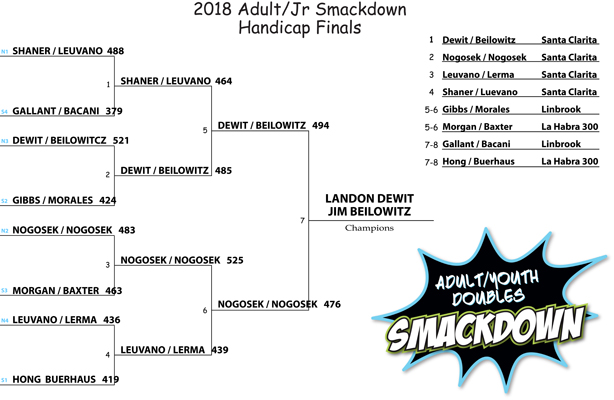 The perpetual trophy is on display at the North LA County USBC Office since the North won both events for 2018.
---
QUALIFYING:
Saturday, June 2, 2018
1pm & 4pm
SANTA CLARITA LANES
21615 Soledad Canyon Rd.
Saugus 91350
(661) 254-0540

LINBROOK BOWL
201 S. Brookhurst St.
Anaheim 92804
(714) 774-2253
3 games total
The top 4 teams in each division/location will qualify
to the Finals to be held the next day at Winnetka Bowl.
---
FINALS:
Sunday, June 3, 2018 at 10am
WINNETKA BOWL
20122 Vanowen St • Winnetka
Top 8 in each division qualify to a Baker Style Two Game Single Elimination Bracket